BackX is a project I did for SuitX, a startup in the San Francisco Bay Area that is doing great things.  They are making solutions for people with mobility deficiencies and industry workers that do repetitive lifting.  Modular exoskeletons that can aid movement for improved quality of life and therapy.  For industry workers they reduce the load so people have less physical stress on their bodies. 
When I found them, they had their metal components developed. I had the opportunity to develop the soft goods components for the BackX for Industrial workers. The brief was to:
-Protect the users spine from direct metal skeleton contact in the case of a fall
-Create a look that would make the spartan metal skeleton look more desirable for the workforce to wear
-Simple to produce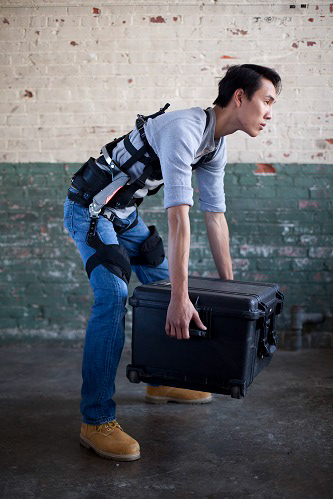 Process
I was given the Solidworks assembly for the exoskeleton and began sketching over the model. First round of sketches: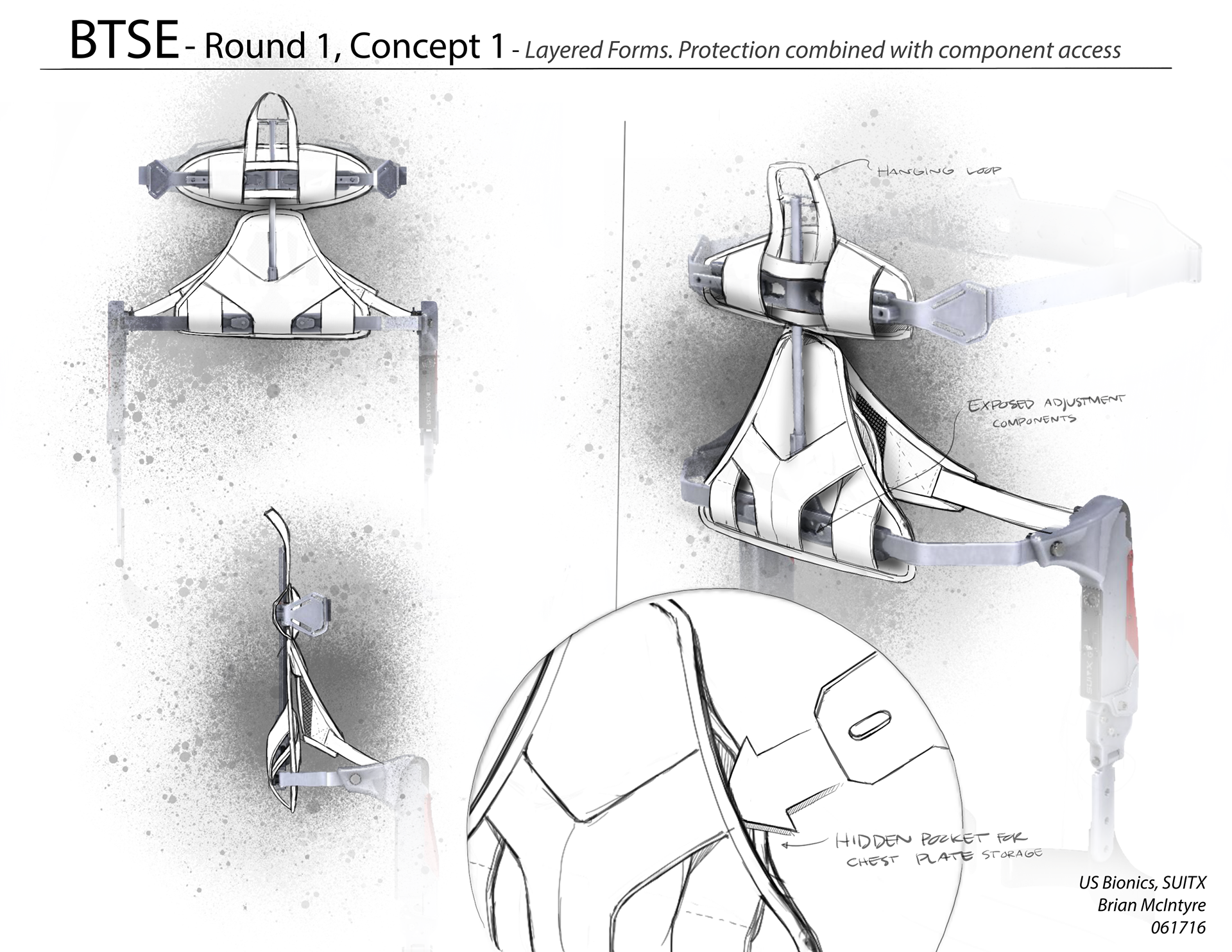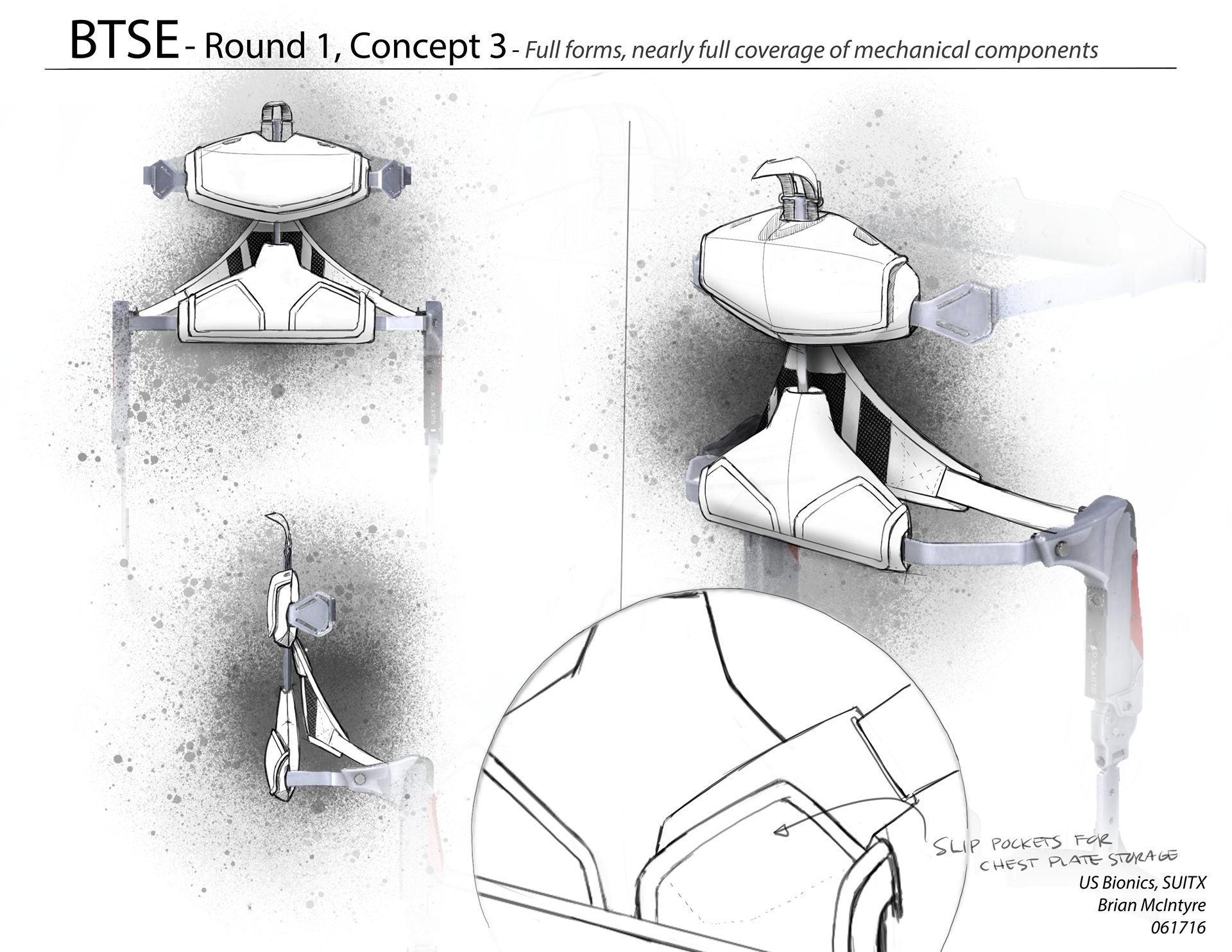 Second round of sketches: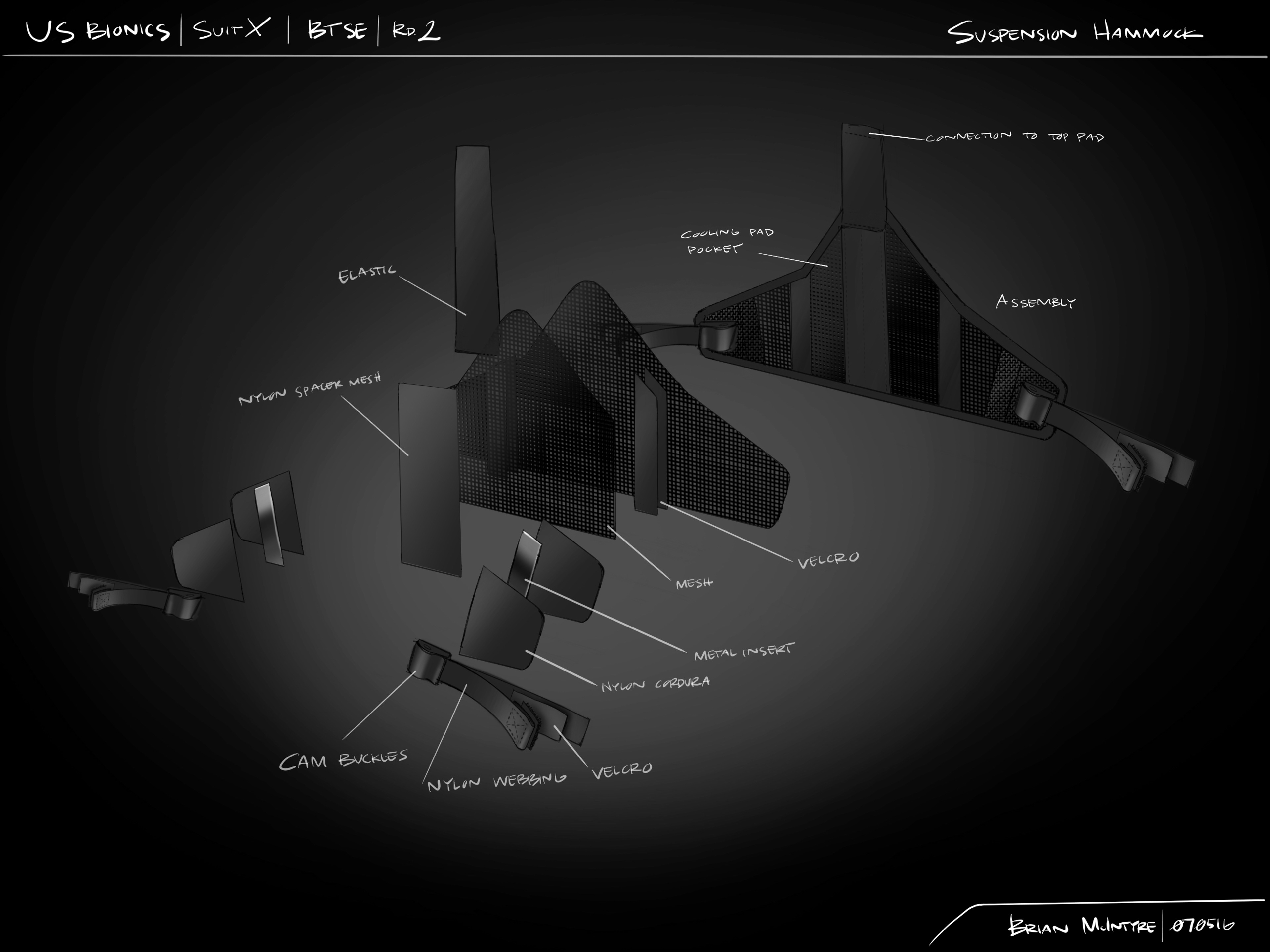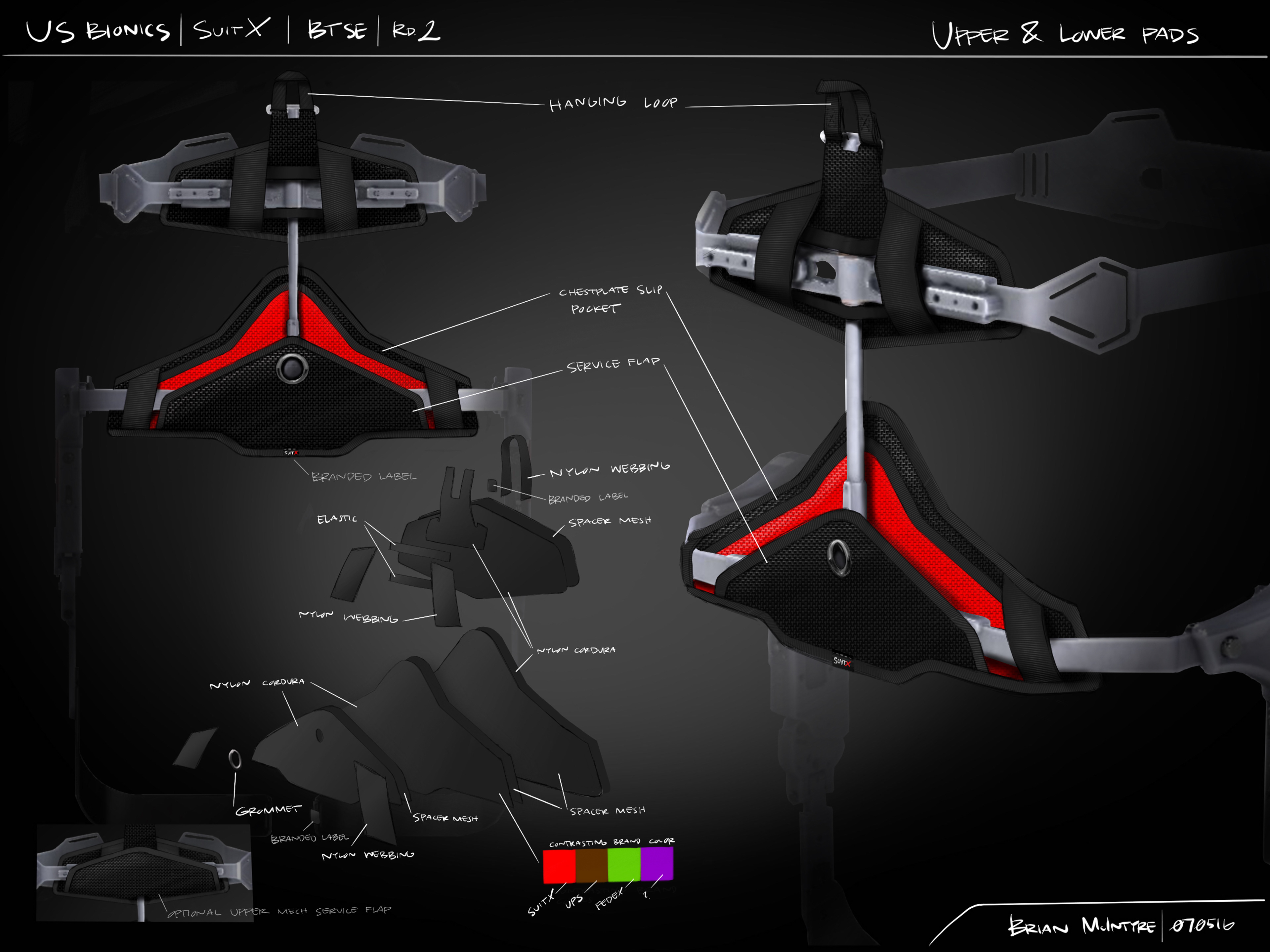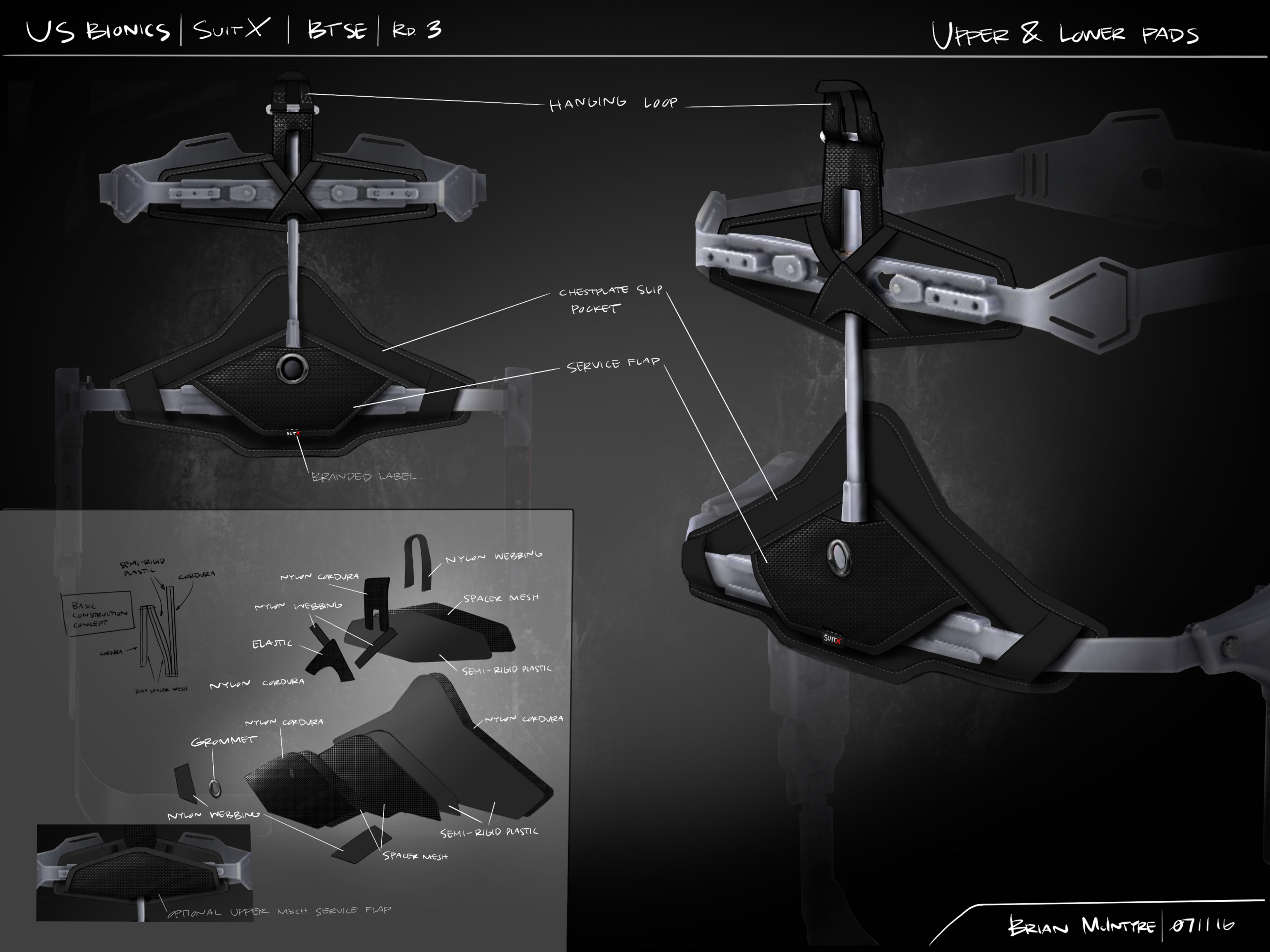 Now the physical prototyping begins!