Local Motors x Reebok Concept
Reebok and Local Motors teamed up to create a driver/enthusiast shoe for their first production car, the Rally Fighter.  My main inspiration was the Rally Fighter's signature material breakup, which was carried through to the final concept (carbon heel counter).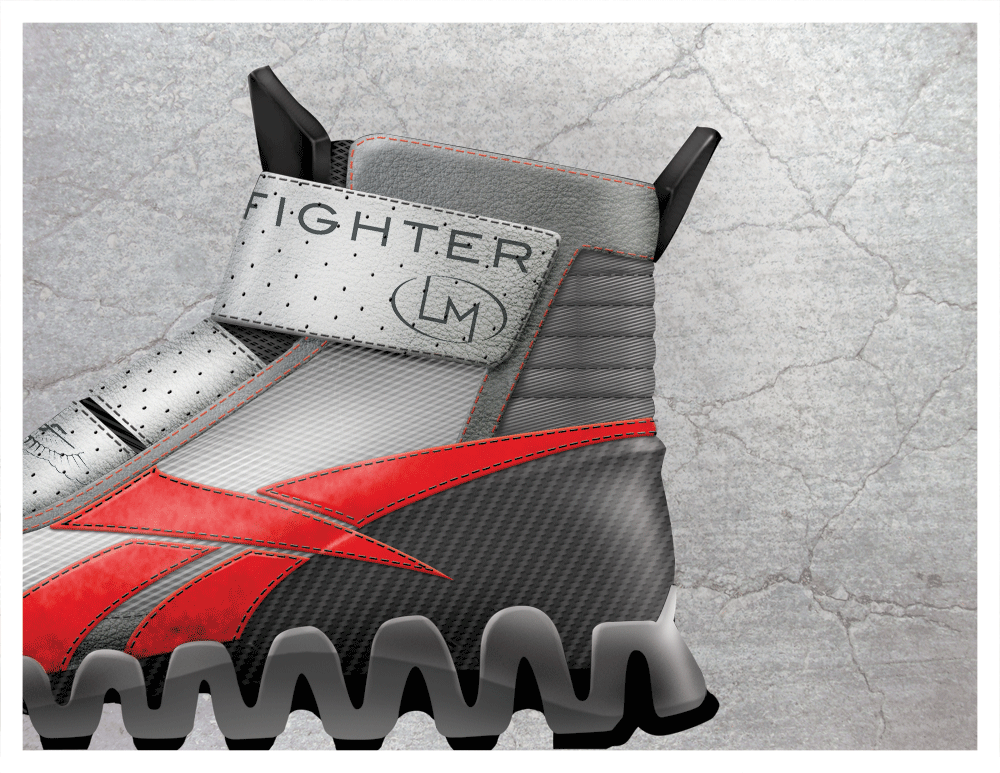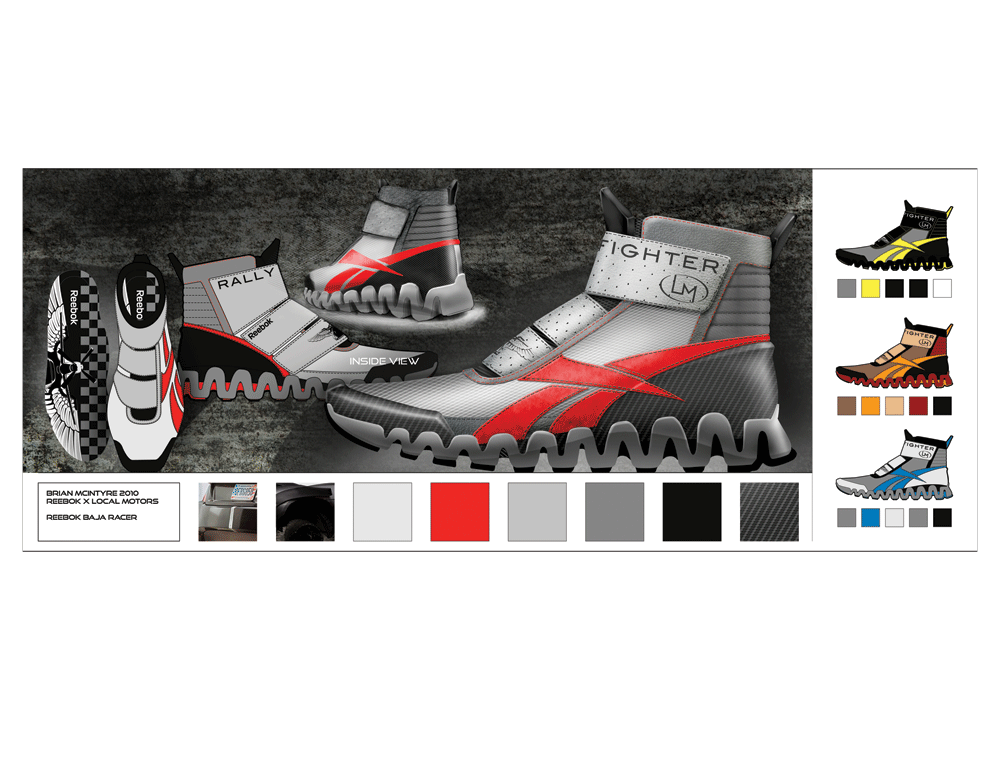 Below are the concept sketches next to some inspiration.