As a Senior Industrial Designer at Pablo Designs, a lot of the work done is in conjunction with Pablo as well as other satellite designers to see products through to production. One of the very first projects I got to work on was a line extension for the Belmont Pendant. The Pendant lamp was a product developed with
Brad Ascalon
, and the continuation of the product family was an ongoing design conversation with Brad. I helped realize the Belmont Floor and Belmont Table models, incorporating his feedback along with the Pablo Designs Studio team.
"The Belmont Collection was a collaborative creation with designer Brad Ascalon re-envisioning the traditional fabric shade lamp but with the warmth and preciousness of hand crafted furniture. Belmont's iconic, yet reductive form creates a natural canvas for displaying an exquisite array of textiles from premium wool to colorful woven fabrics that can be paired with a solid crafted oak wood armature. Belmont can be hung individually or in stunning groupings to provide warm and comfortable illumination to complement any residential, contract, or hospitality setting."
Below is the original pendant lamp, shown in a cluster and demonstrating three of the current fabric options, (clockwise from the top) Dijon, Charcoal and Silverdale.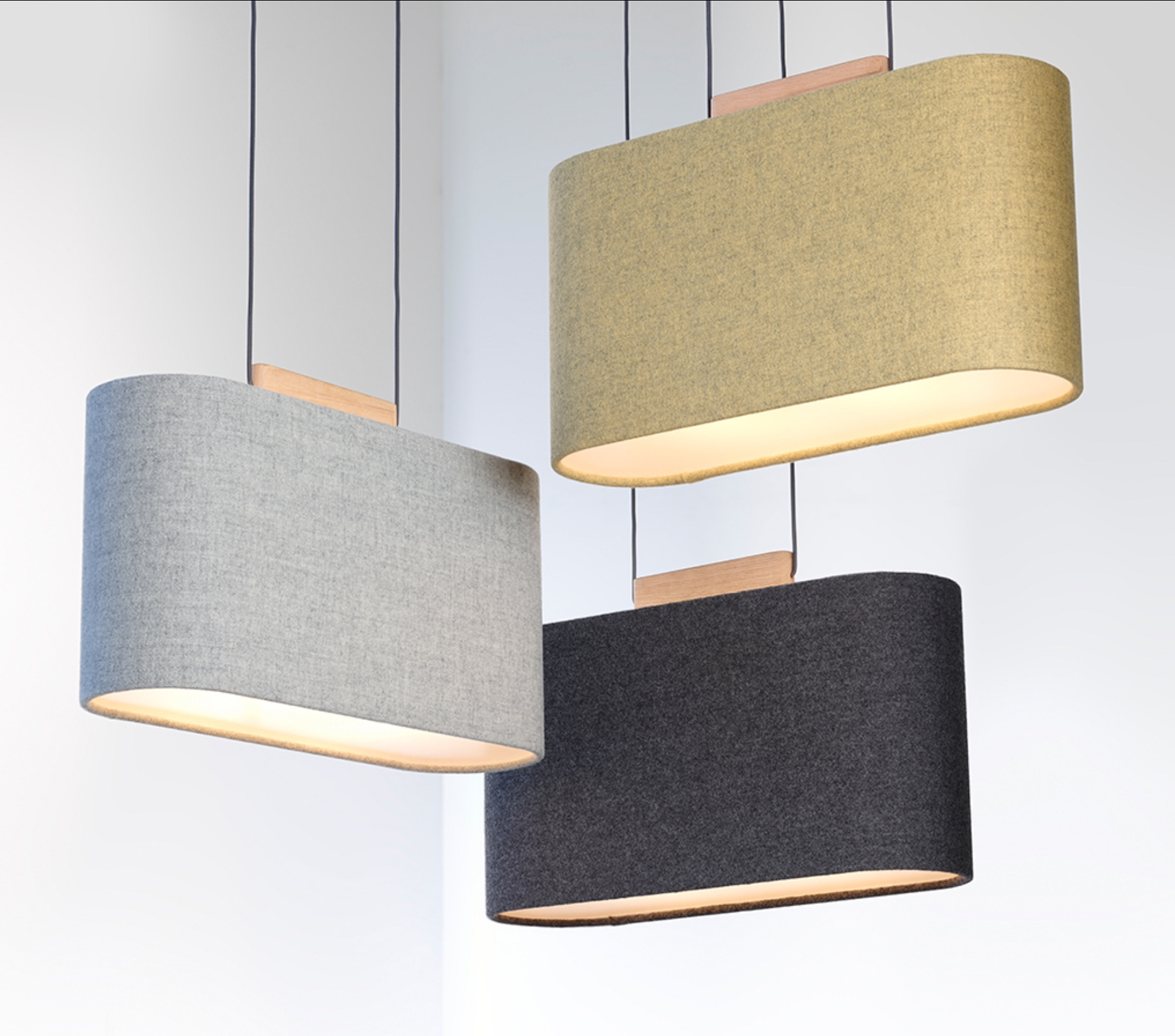 Below is the Belmont Floor. The choice was made to use the same lamp shade as the pendant and still carry over the wood element. The support legs offer a simple and light silhouette that elevates the shade on a whimsical tripod, crafted out of wood and finished with brass hardware. The legs are available in oak and walnut.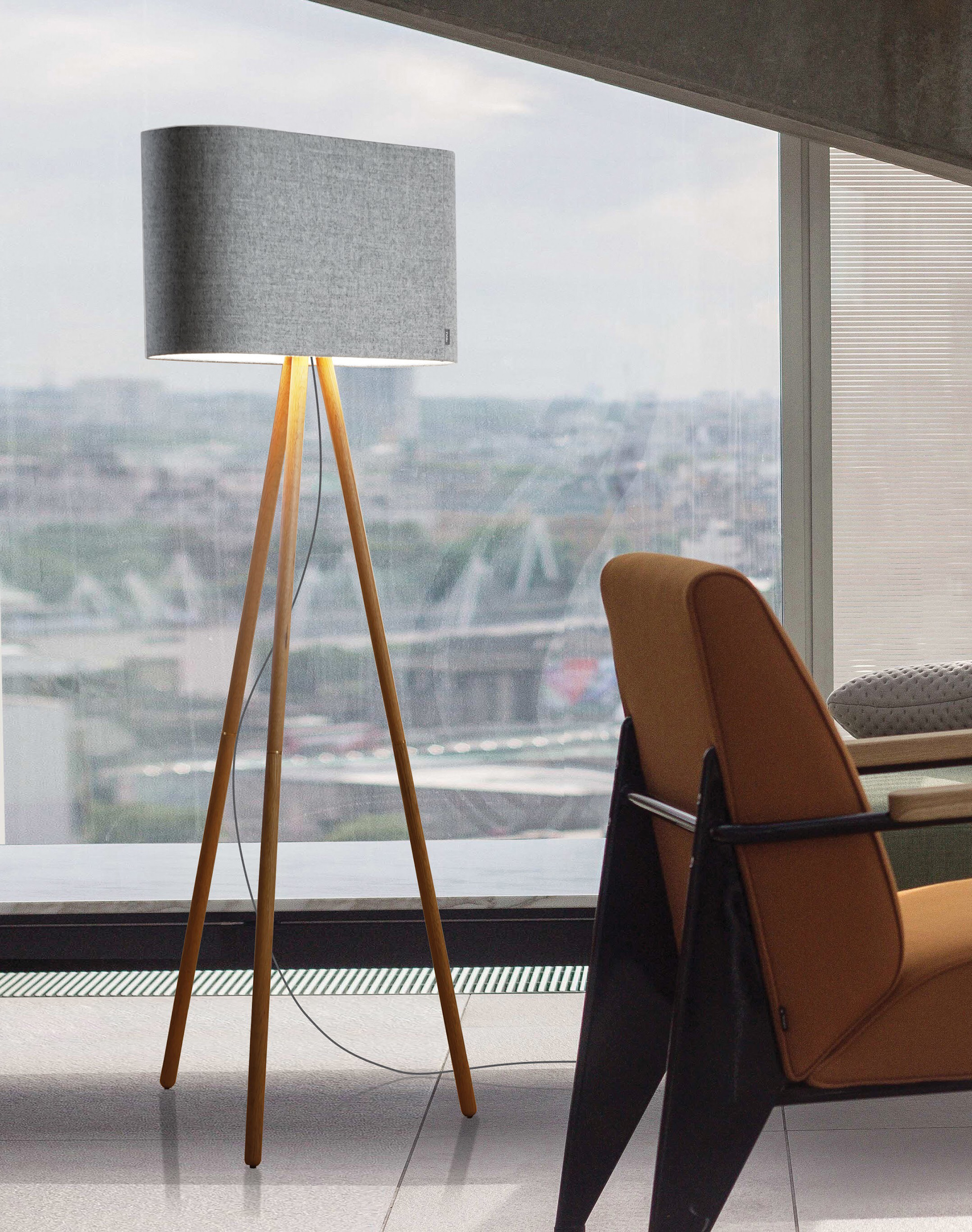 Below is the Belmont Table. This lamp also carried over the wood element in the form of a solid base.   The wood base is attached to a lower portion that houses the subtle tech of this lamp - a power/light control button that commands full range dimming and a USB Type-A port (a big value add in the hospitality sector).  The base is available in oak and walnut.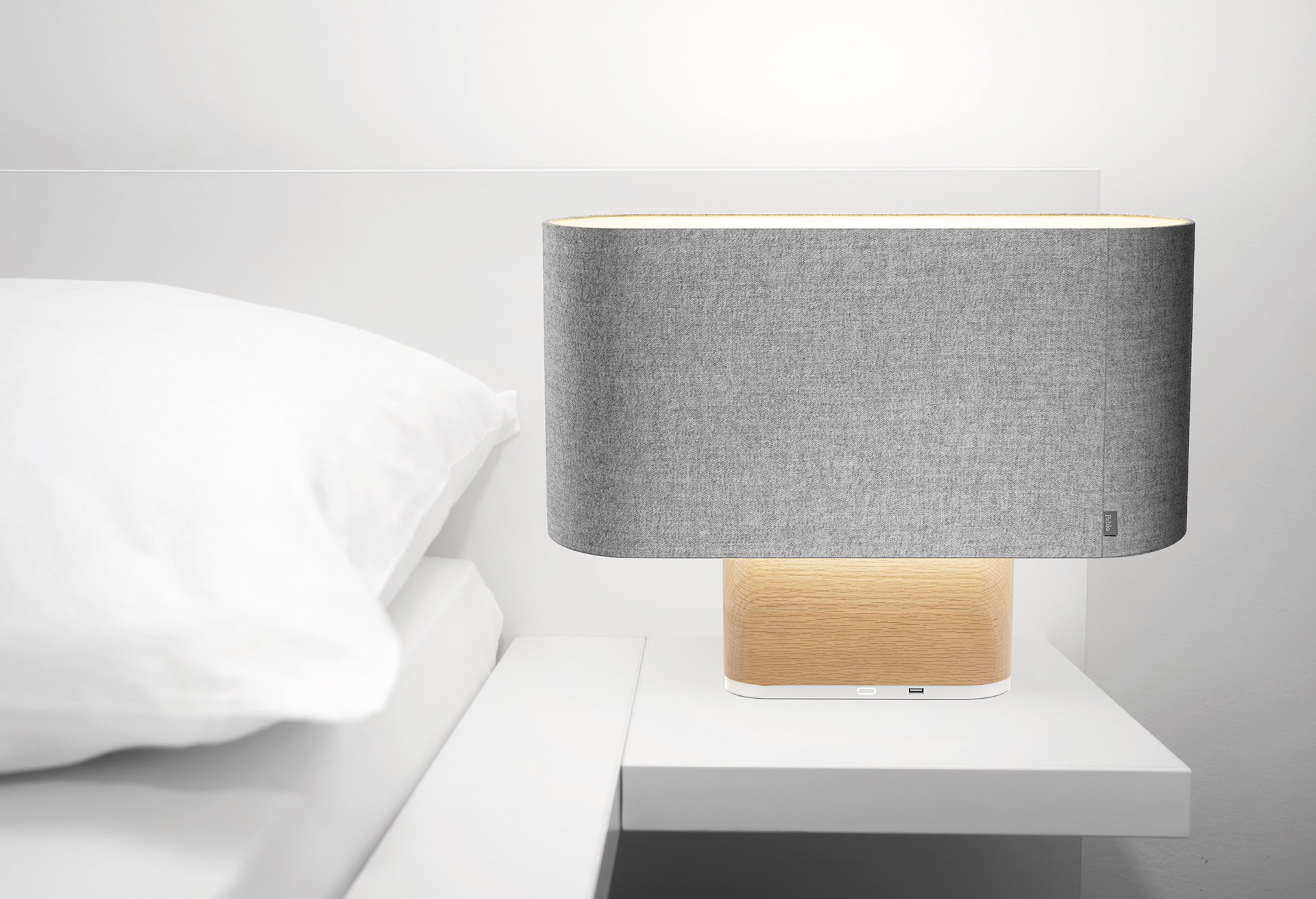 Here's a peek into some process for the lamps.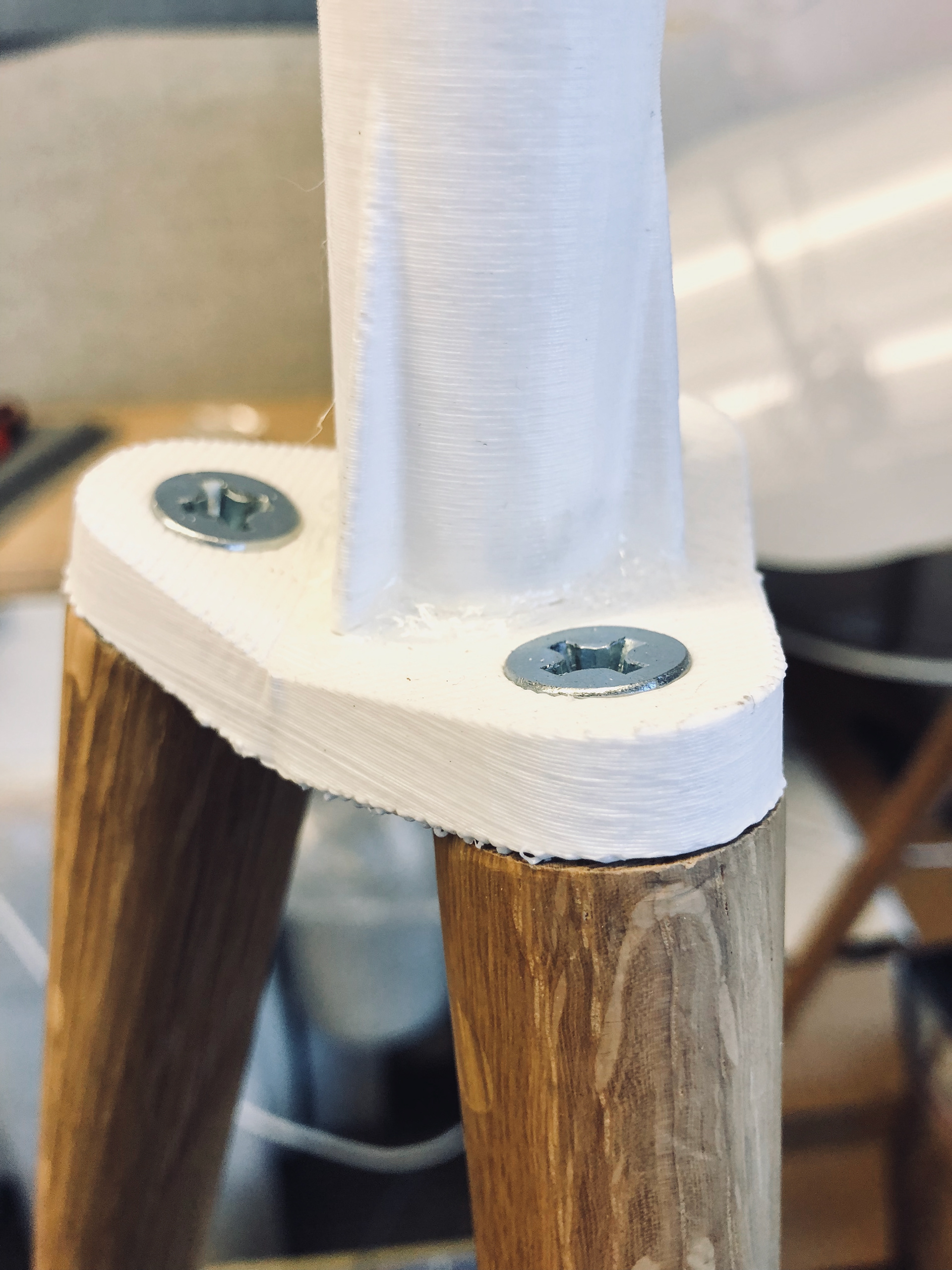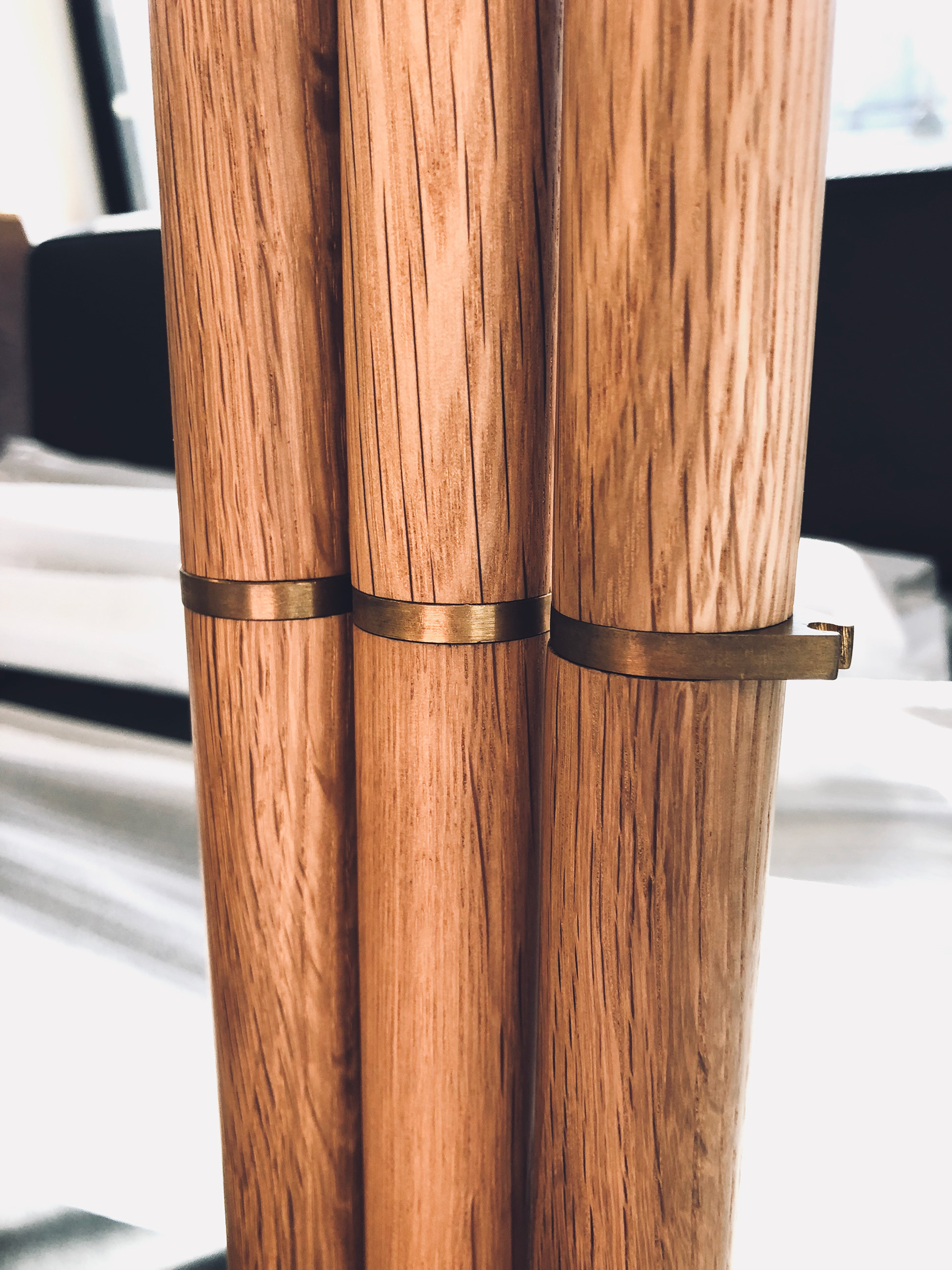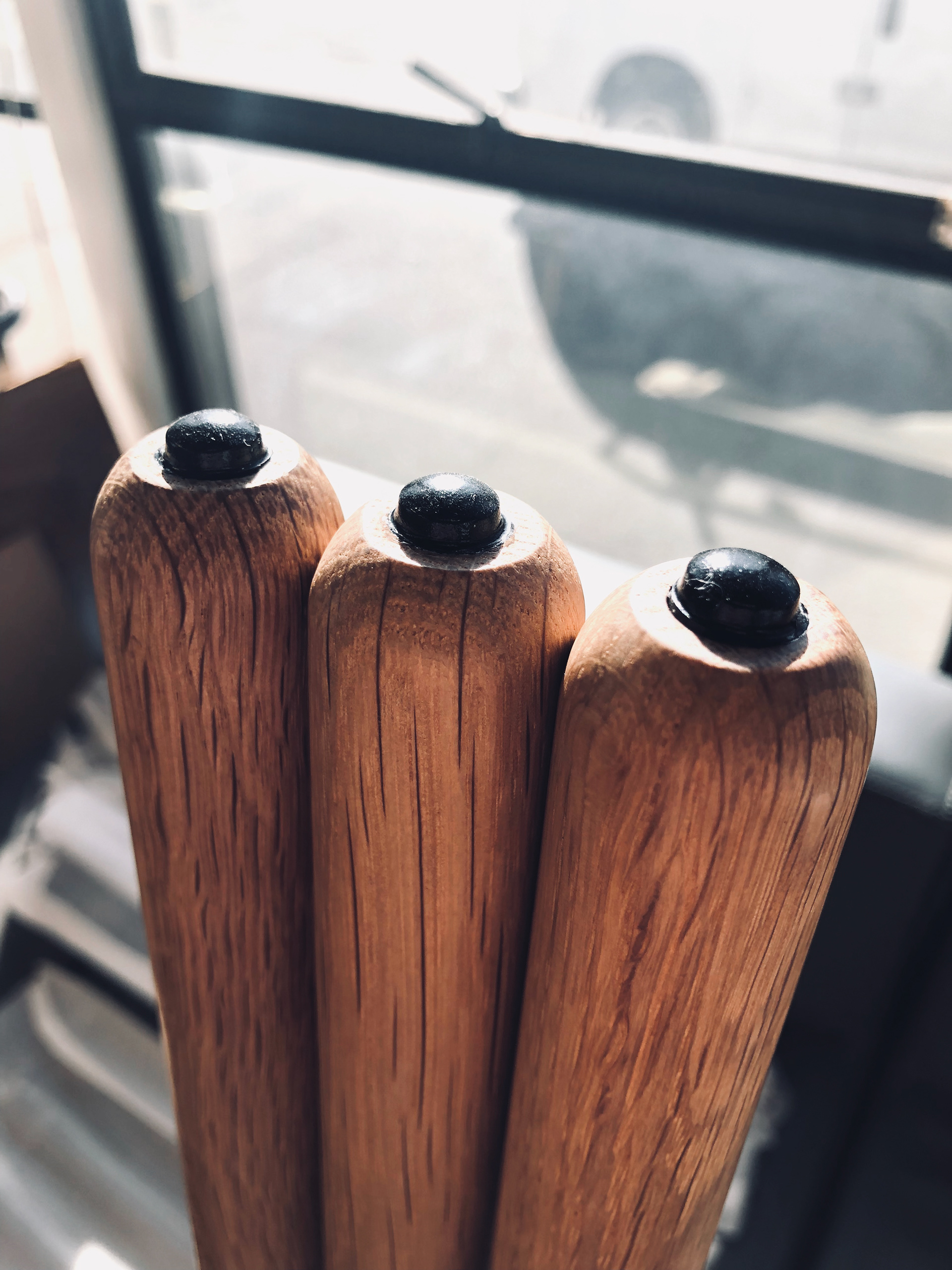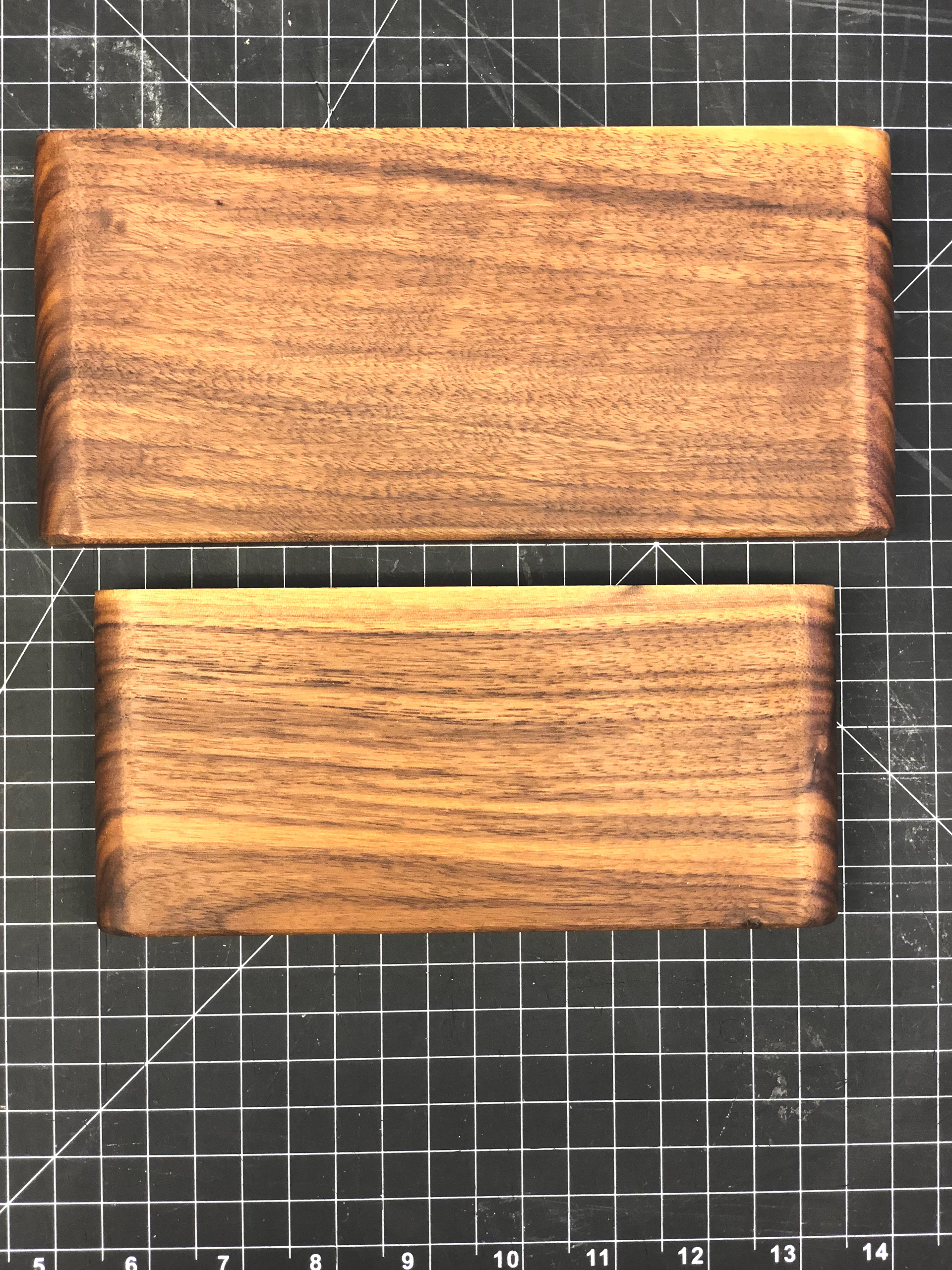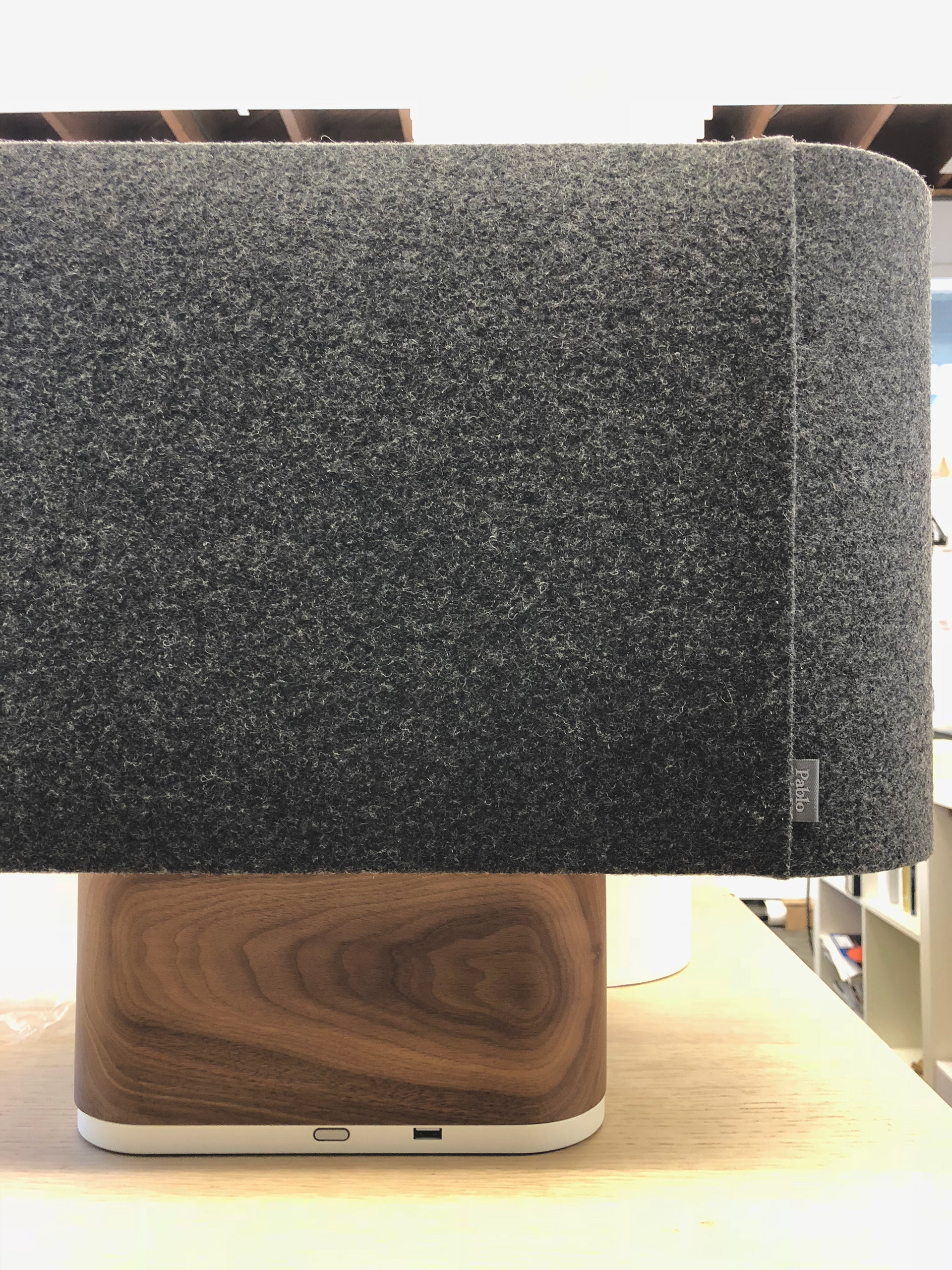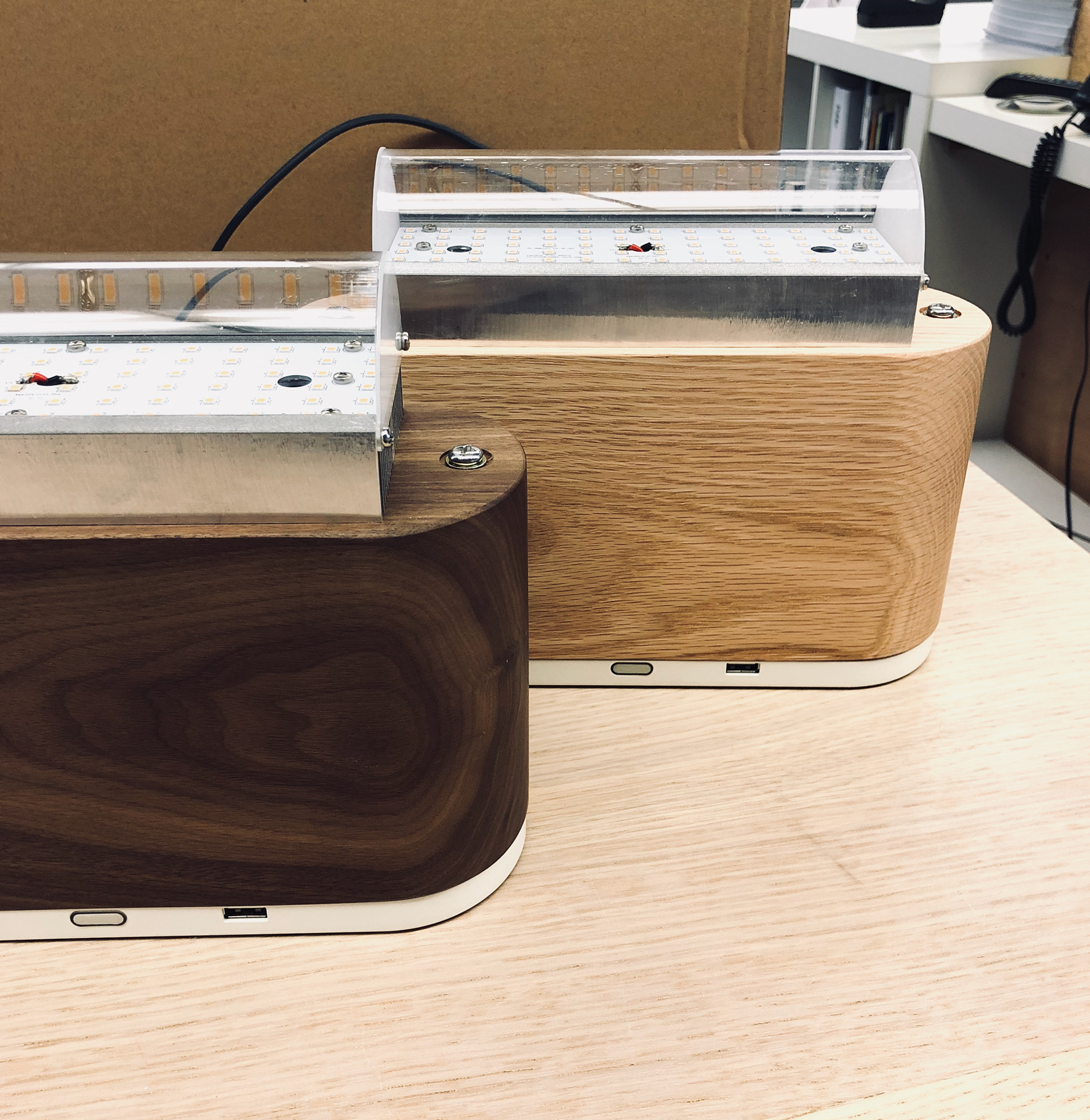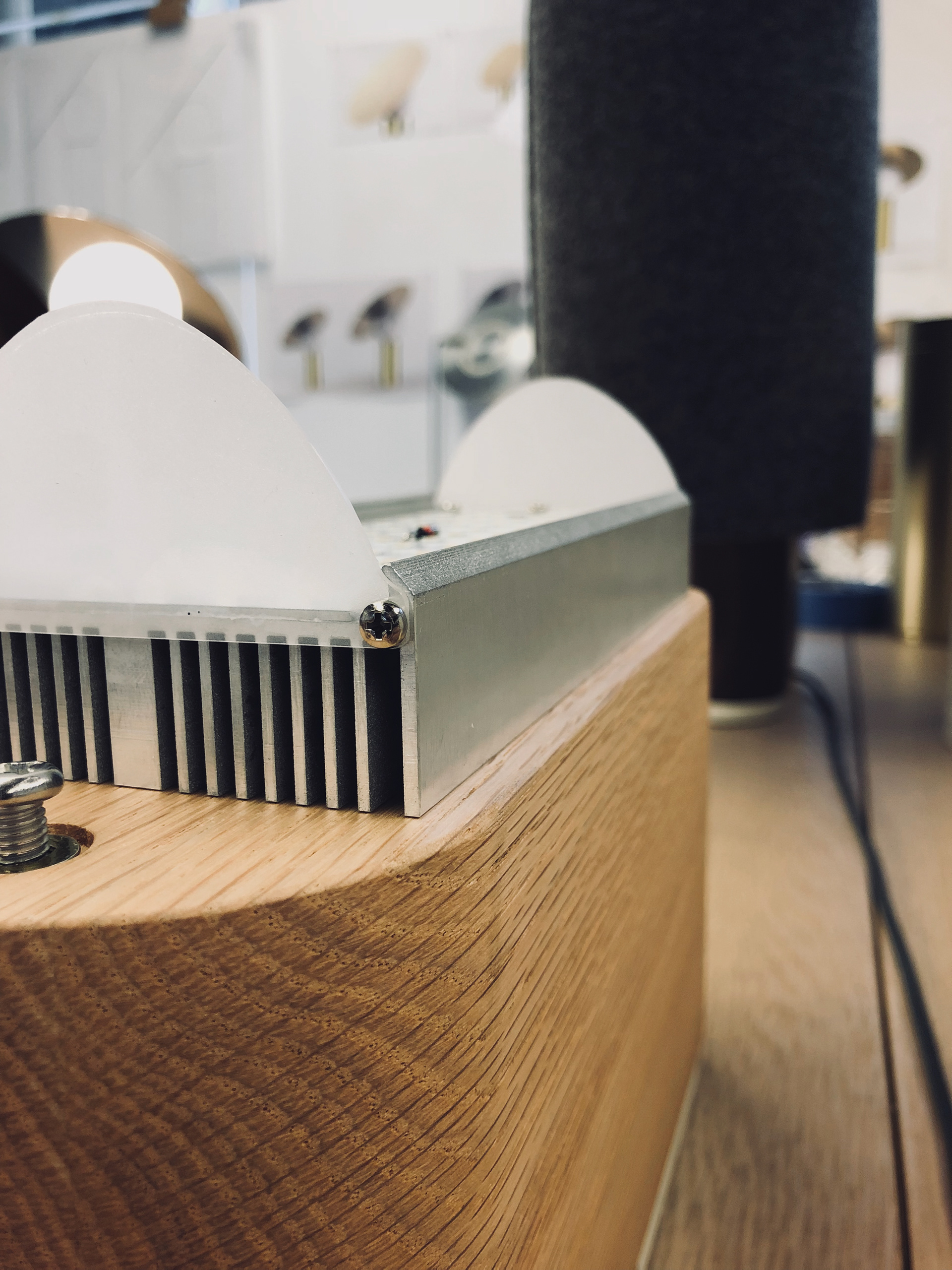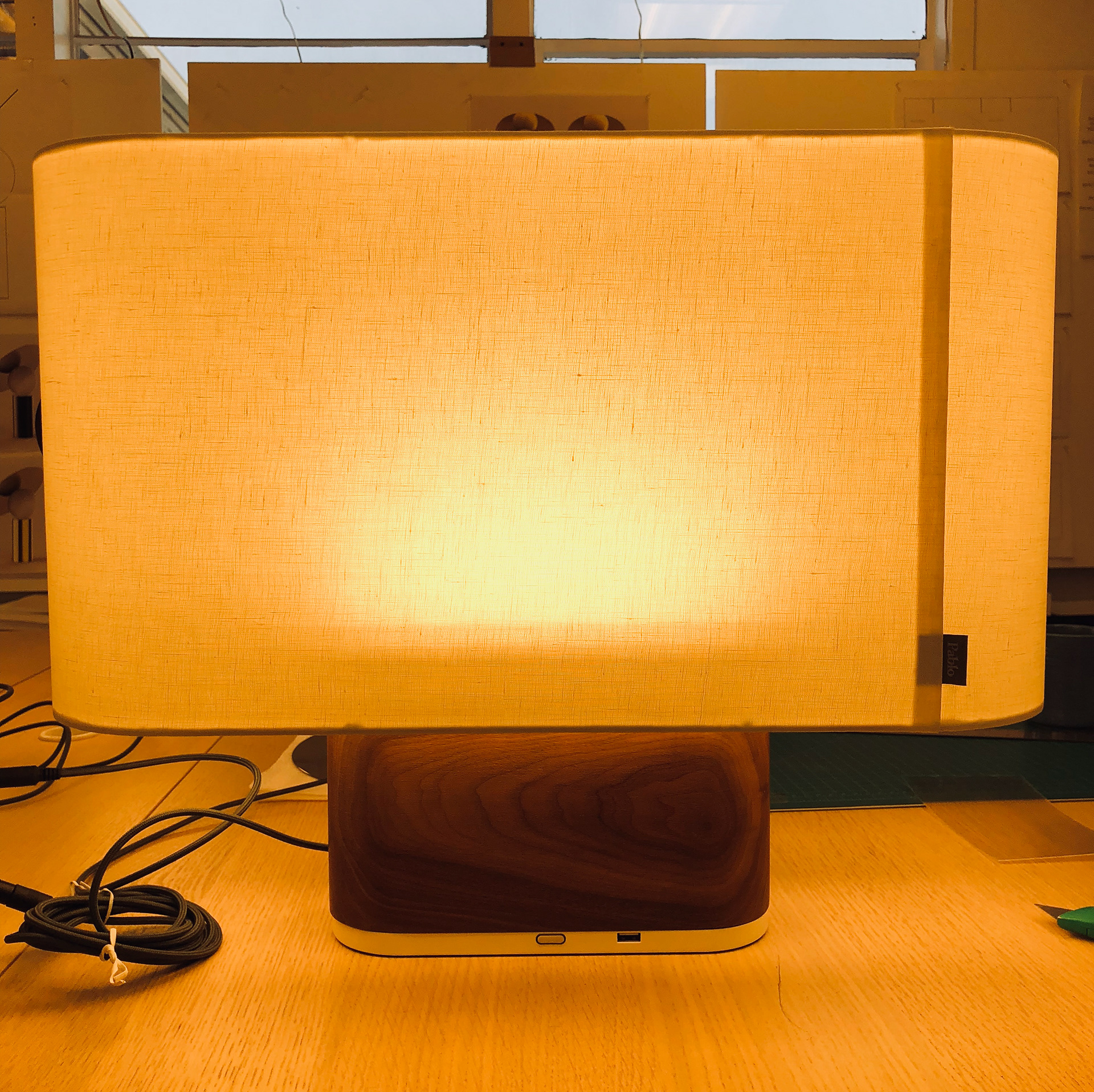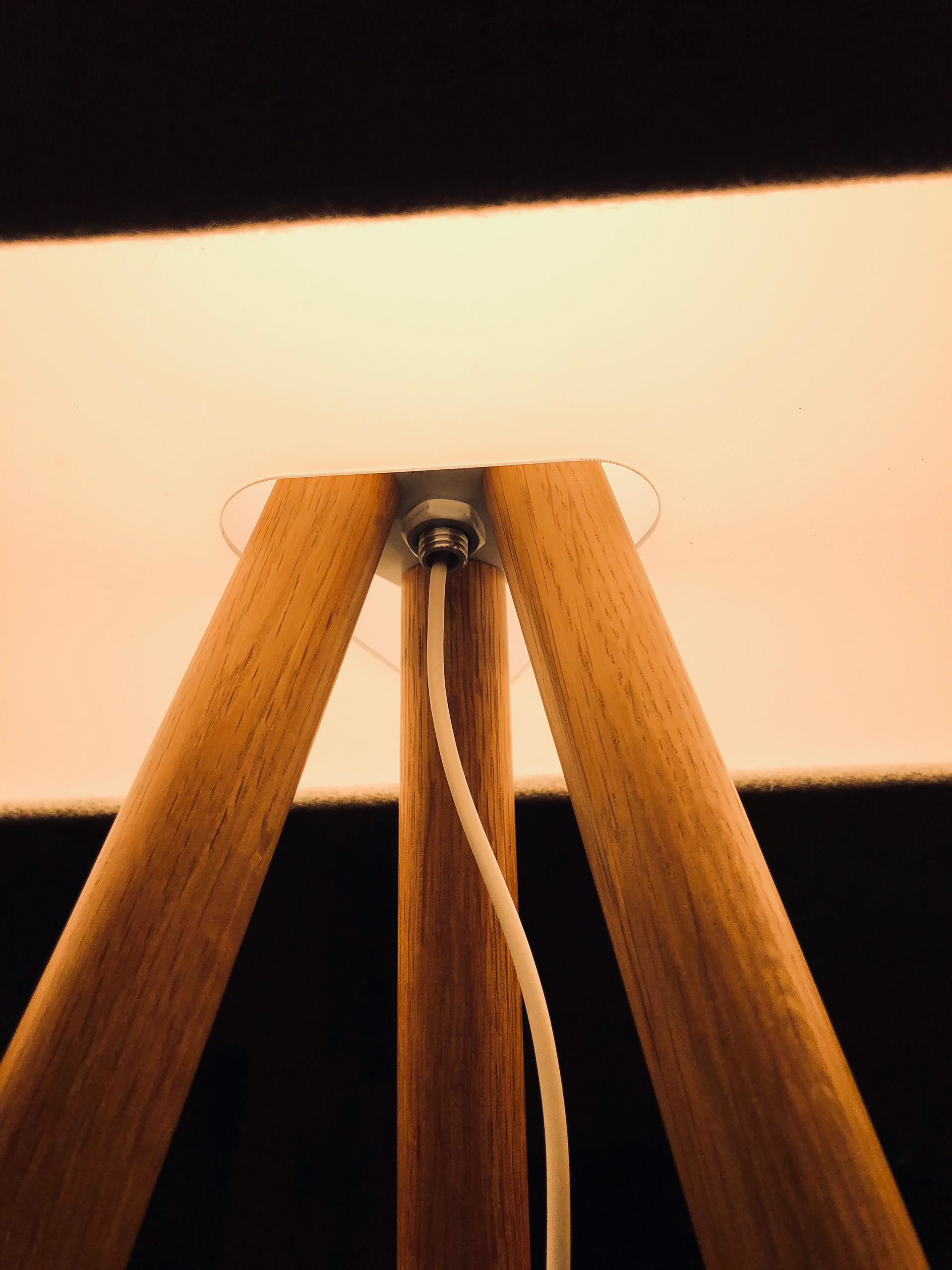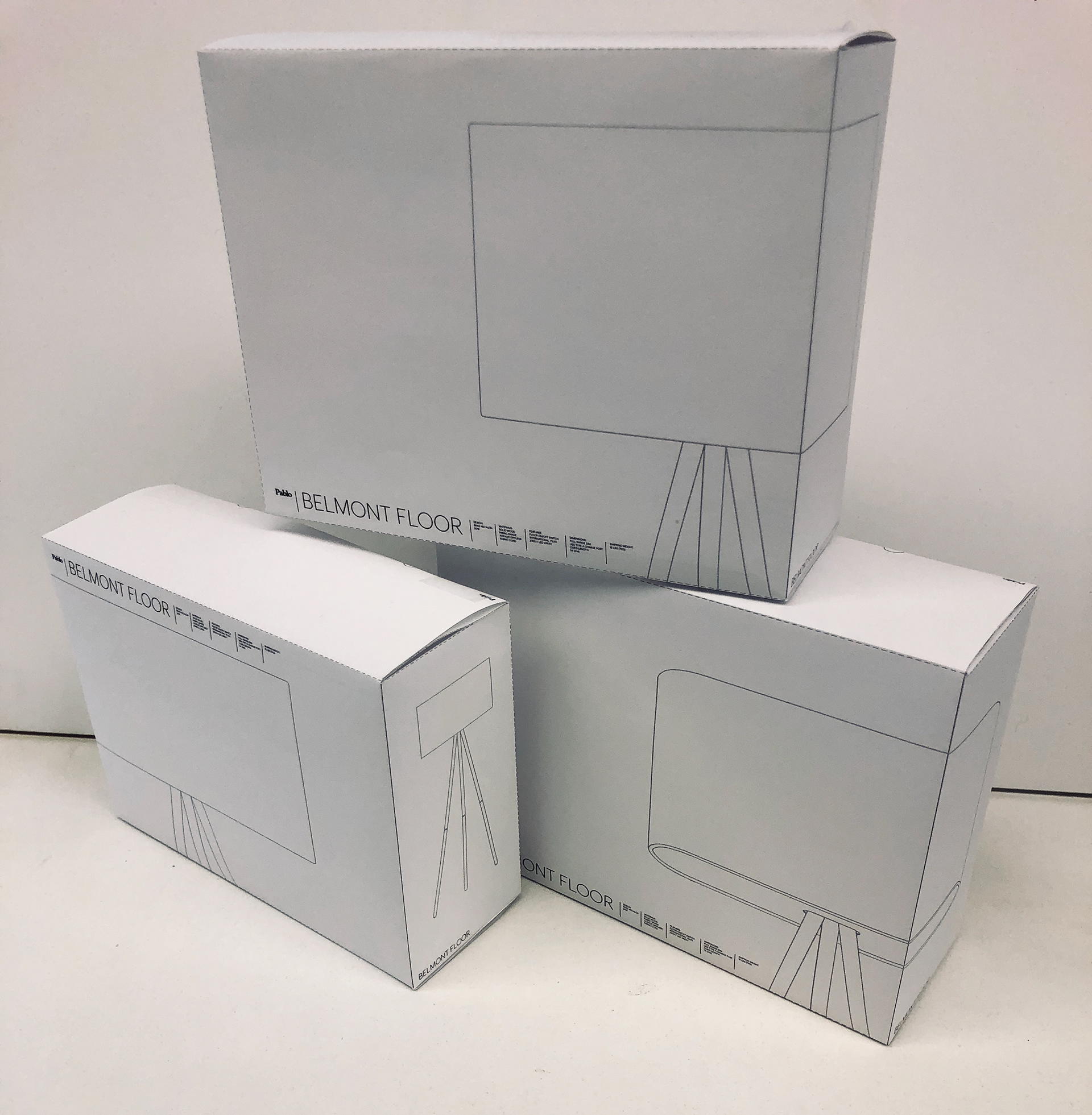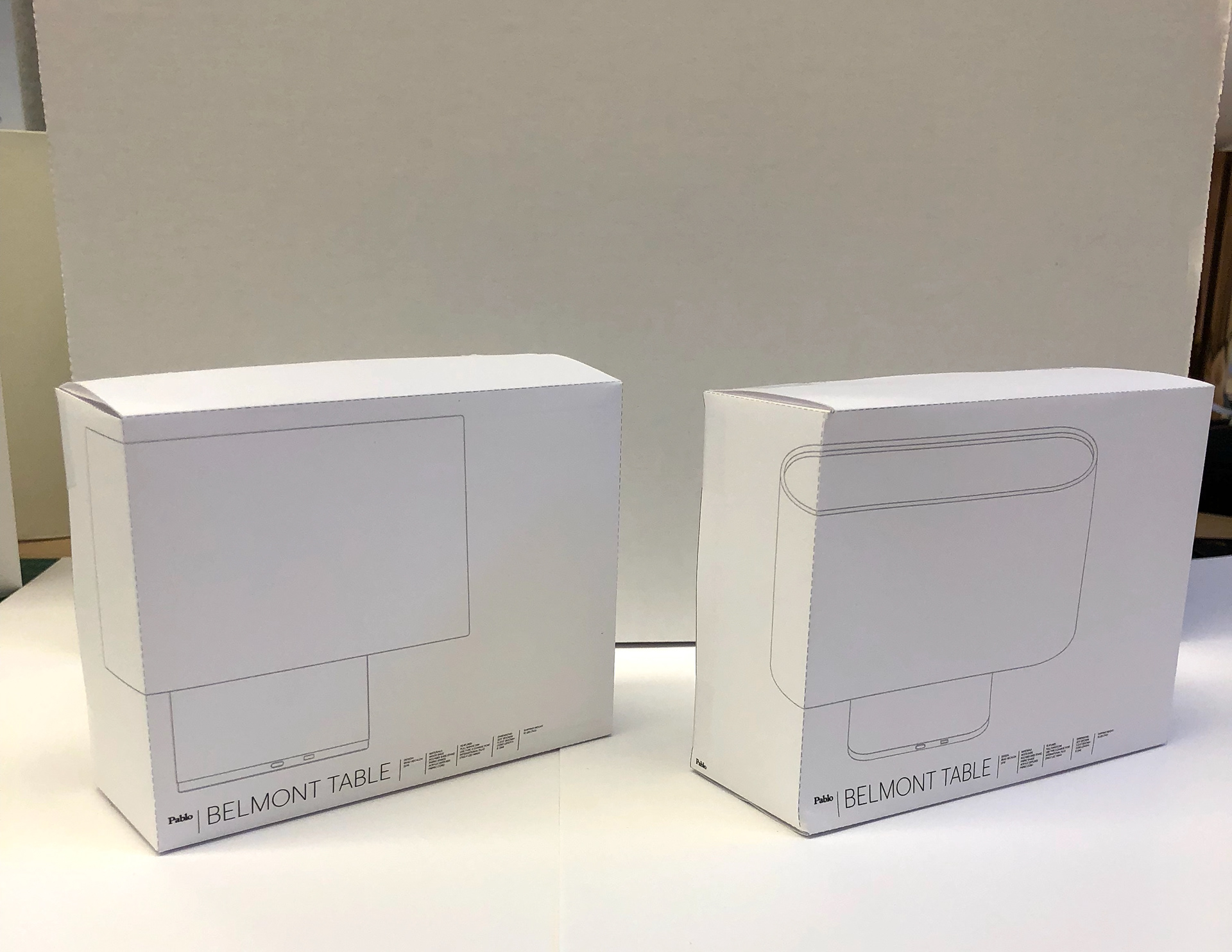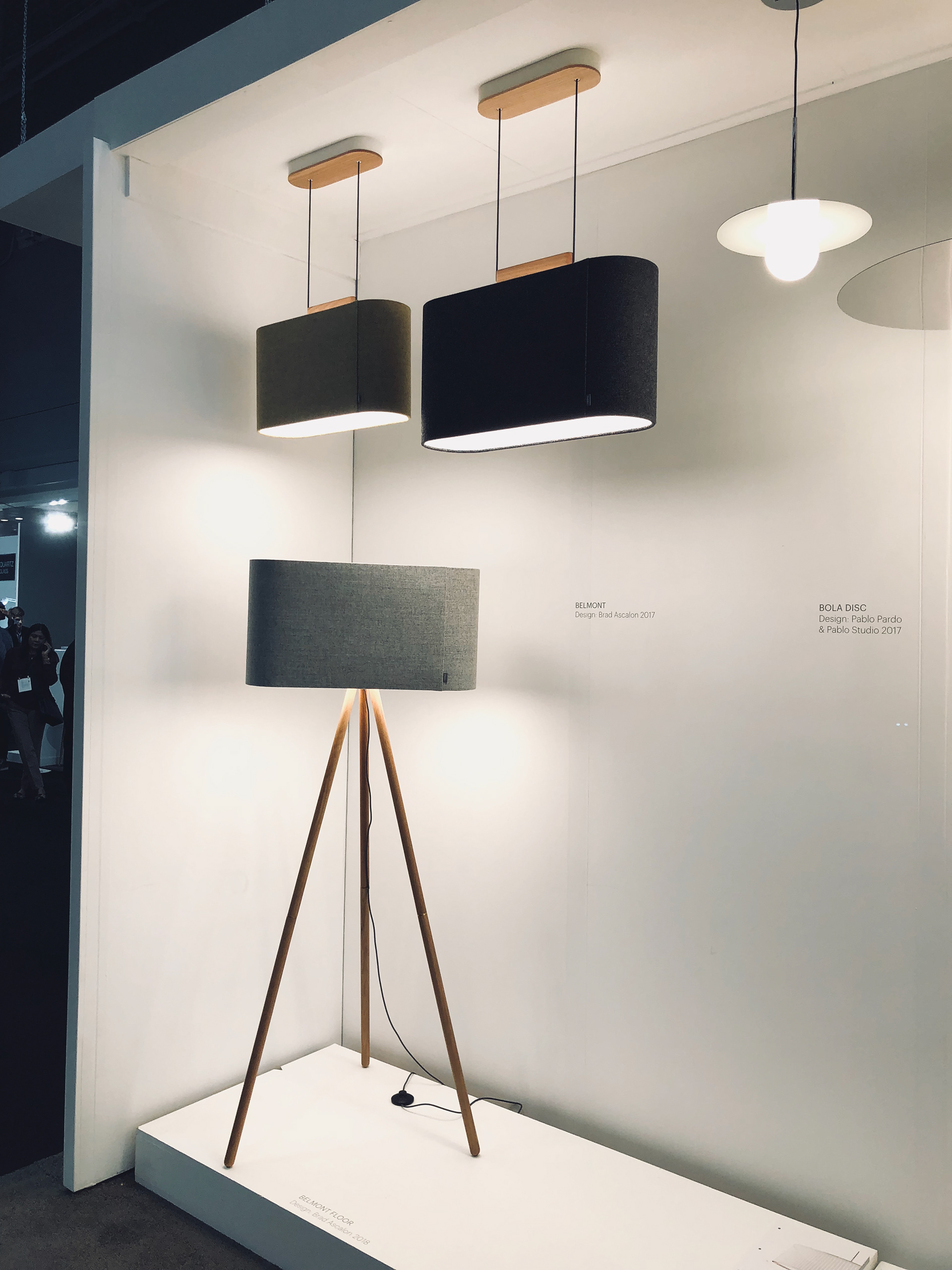 This lamp publicly launched at Light + Build in Frankfurt, Germany in March 2018.