Linework Illustrations for product demonstration and safety. These were meant to be very cost effective (one color print) and be folded and packaged with their products, as well as be downloadable from the product website.  Please click to enlarge and get a better view of the details.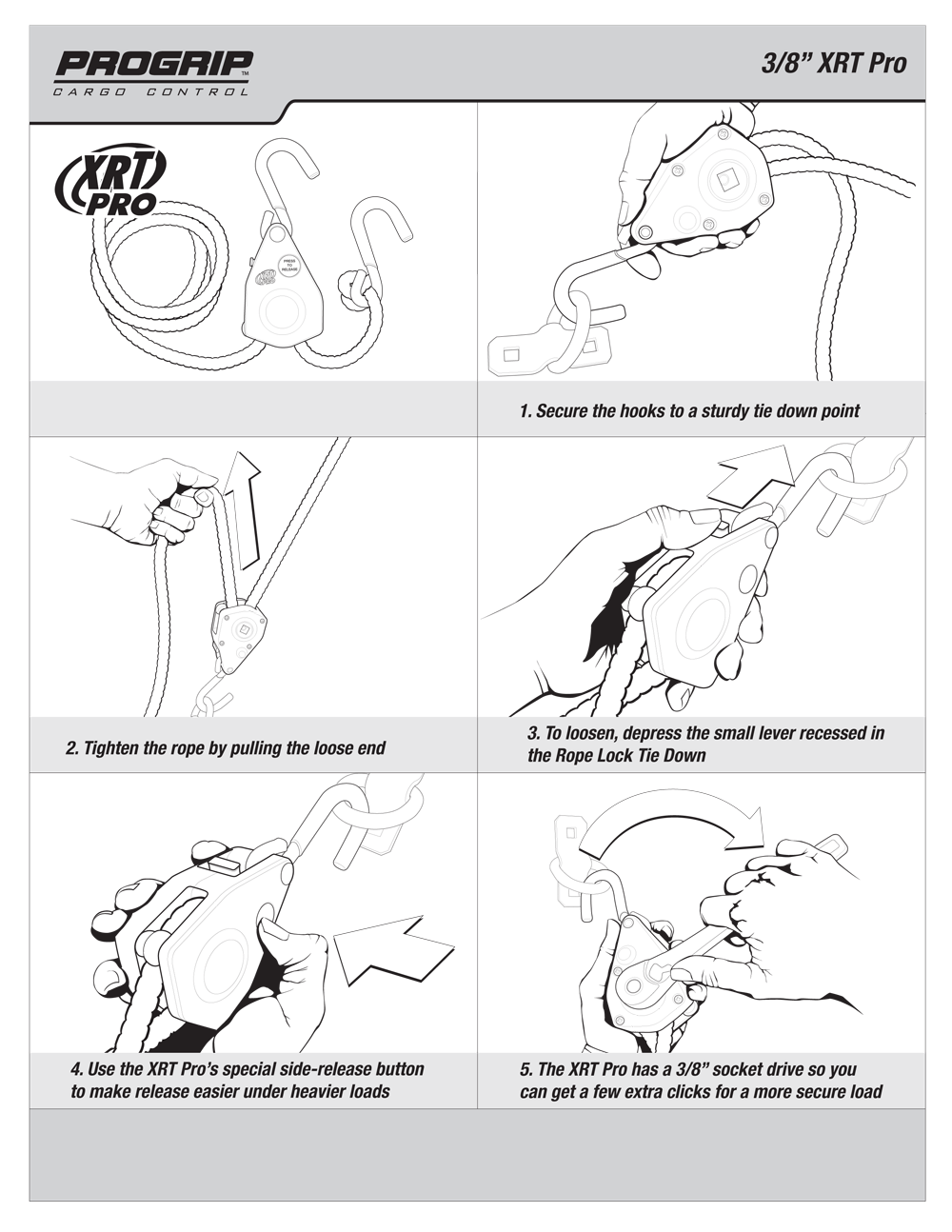 This sheet is for an XRT Pro (Extreme Rope Technology) Quick Release Rope Lock tie down.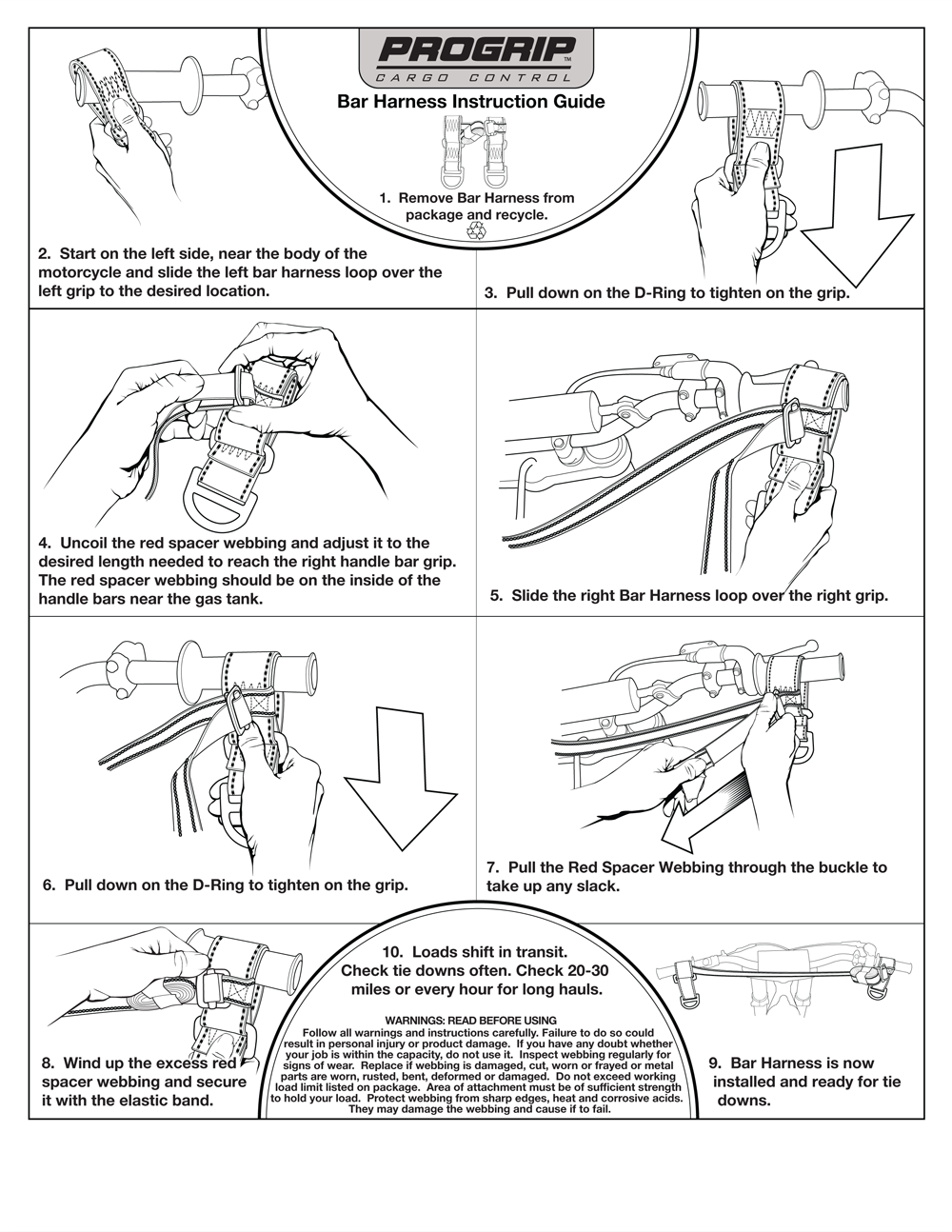 This set of illustrations is for a Bar Harness- a new product from ProGrip.  It's part of a motorcycle tie down system and is extremely stable.  These illustrations aid in properly attaching the setup to your rig.