The US Military is looking for a vehicle for their lineup that fits between a Humvee and an ATV.  Full off road capabilities,capacity for a minimum of 4 soldiers, yet very lightweight to access and escape danger very quickly. Holds to the philosophy of "escaping a fight is better than enduring one." It was required to use LM's existing Rally Fighter chassis, and the project emphasized on ease and cost effectiveness of manufacturing.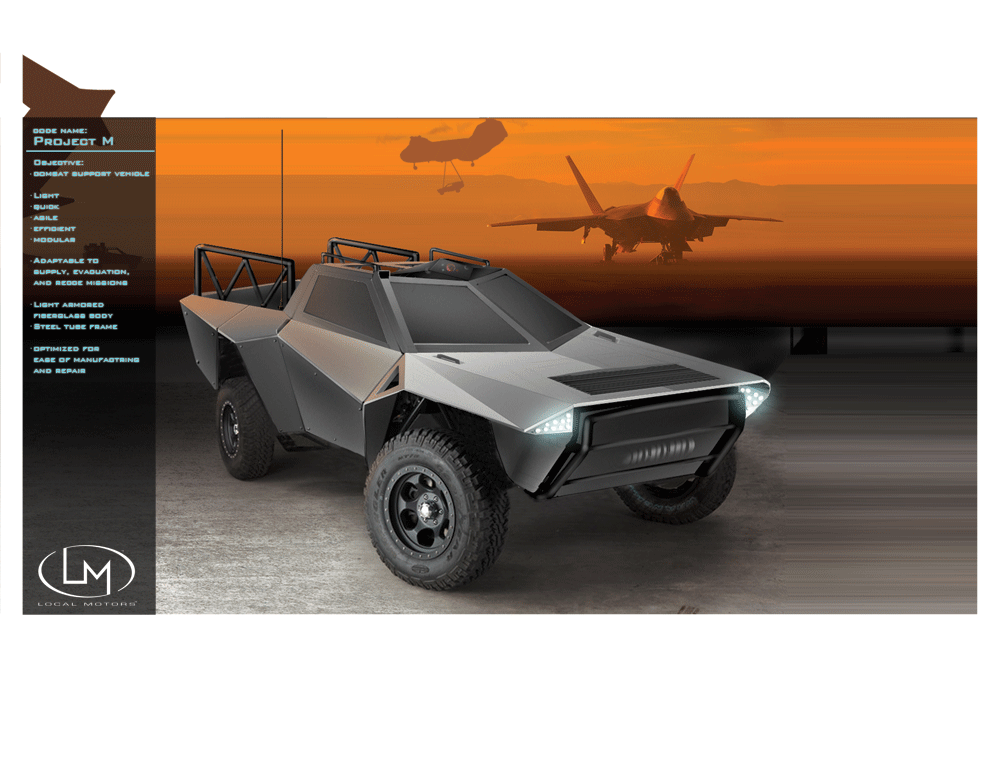 Flat, angular surfacing was used throughout the body both for stealth reasons as well as ease of manufacturing.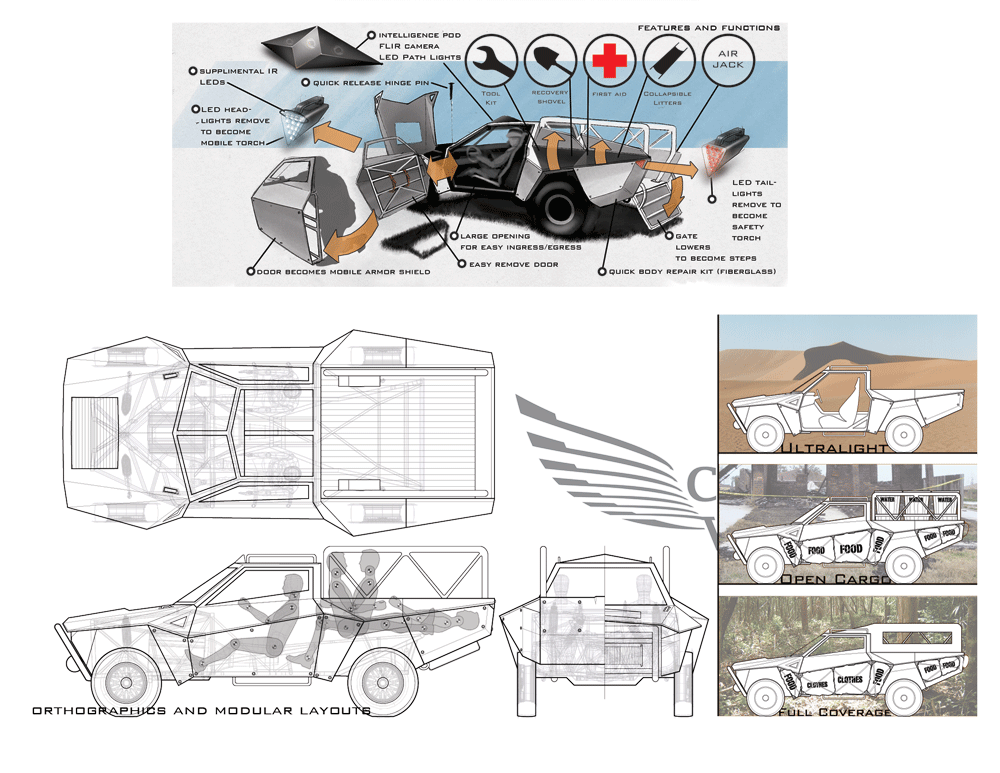 I chose a pickup layout for max customizability.  The load that soldiers put in this vehicle could range from the backpacks of two passengers to transporting 3+ prone injured soldiers.   The fenders hold a first aid kit, offroad tools and a vehicle body patch kit should the need arise. 
The headlights and taillights can be removed for emergency lighting (flashlight/torch).
The doors can be quickly removed to use as a mobile shield.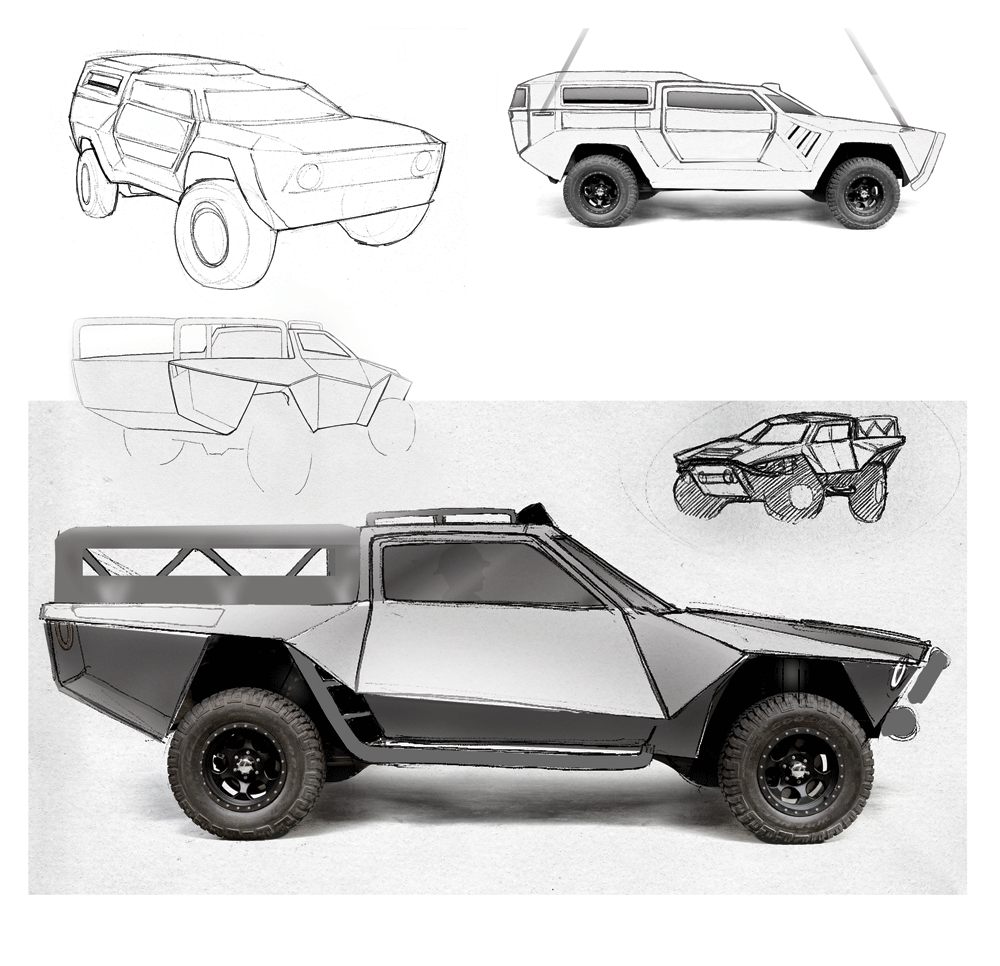 Process. This vehicle was based on the existing Local Motors Rally Fighter chassis.