Convertible Bag for the Downhill Biking Enthusiast
This project was done while studying at CCA. It was a project sponsored by [new link] , a well known bag company based in San Francisco. The brief focused on the interaction that people have with their electronics - in their bags - on their bikes. 
 
Features:

I dialed in on the Downhill Bicycle enthusiast.  Most of this demographic are males who are still attending high school or college, and do downhill racing in their free time.  I set out to make a bag that they could carry their books and documents on Friday, then transform and cinch on for a hardcore ride.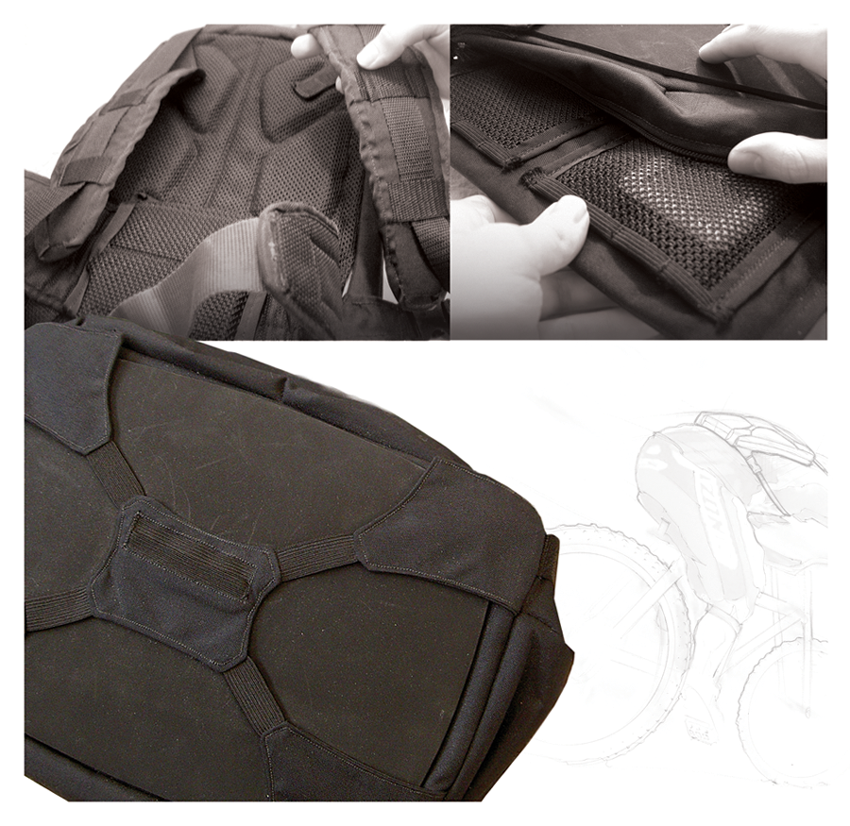 This page shows some of the process sketches I did for form, as well as the demonstration of converting the bag from a backpack to a shoulder bag.